Black Friday is a tradition that started in the USA in the 60s, when some US traders decided to offer special discounts a day after Thanksgiving or the last day of November. All the big international companies are getting ready for this day relying on the desire from people to save some money. So, if you have clear ideas you can do real business, or if you're not sure of your idea but you do not want to miss this opportunity, we're here to give you some ideas about the best Black Friday deals. You will find many ideas for women and men that will enhance your passions and your personality.
1. Fashion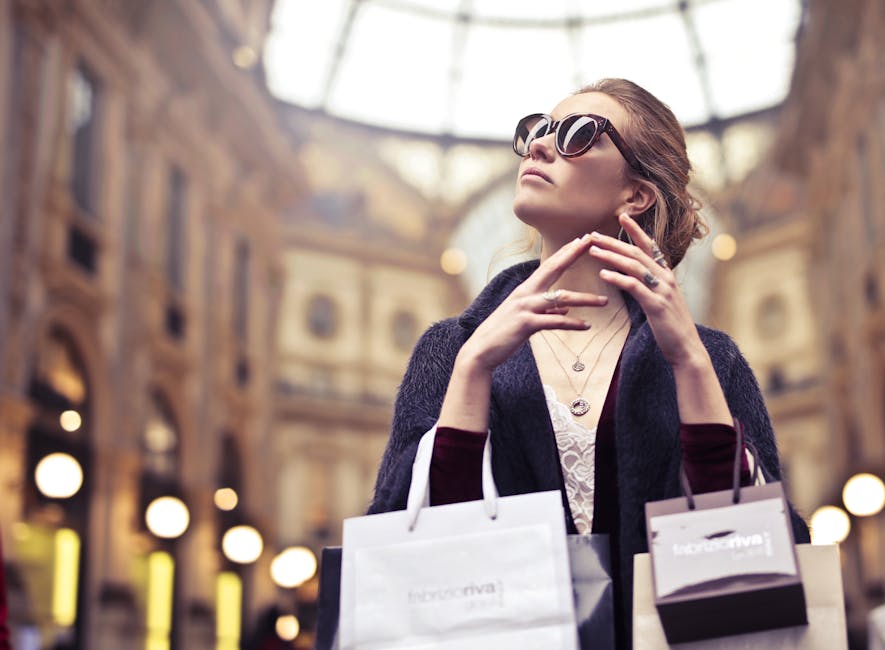 Black Friday deals top topic. Who hasn´t, at least once, thought about buying a piece of clothing for this occasion? For many of us it will happen to drop casually in the first store we have at the exit from work to get something useful and warm for the season. For many others, however, is a real treasure hunt: the big brands stop orbiting in space and descend on earth between us making our purchases more accessible without having to make too many sacrifices. And here it is, finally, the new Gucci bag, the Burberry scarf or the Balenciaga shoes that have not let you sleep the night before. When you wake up next 25th you will have much more style, so why not combining your new item with a truly unique and personal accessory, which shows your love declaration to the brand. Create a case with the styles of your favorite fashion role model. Do not waste time and make your match right away.
2. Technology
Everyone loves technology because it makes life easier and allows us to enrich our time. There are many offers that can be found in the already known "large distribution chains", creating needs that we did not think we should ever require. A useful and modern object can be Google Home, with lots of interesting features that will make your home life easier and faster. But if you do not feel ready for the moderns technological facts, then you should definitely go for a technological gadget that makes your days less boring. Maybe a speaker? Here at GoCustomized we have this accessory truly unique ready for you, customized according to your tastes!
 3. Home Items
Furnishing your home is very expensive if you want to keep a good quality. This is why it is smart idea to wait to the Black Friday deals. During this day you can buy that nice– and unreachable - piece of furniture that otherwise you could never afford: take a look at the catalogs and surf a little bit on the web if you are aiming to have a Louis XVI style. If you are a lover of classy furniture, you will surely love art then. Turn your home into a small museum, stamp your favorite design on your everyday objects: a custom cup, a custom laptop, a custom smart case for your iPad… get yours here today with our best Black Friday deals.
4. For sports lovers
If you are not a great lover of religious holidays and fashion is not for you, but you are practical and your biggest passion is sport, then you should get sports equipment for Black Friday. Start practicing physical activity with your new Kimono for Brazilian Jujitzu, or your boxing gloves. If you want to practice a sport a bit less violent get yourself the necessary equipment to play tennis or golf. You'll have fun and at the same time, you'll keep yourself in good shape. To be successful in the sport you are going to be practicing you really need motivation. And what better way than creating a custom gadget with the logo or a design related to your favorite sport: create your custom sweatshirt now!
5. Christmas is coming
Black Friday deals does not attract you so much or you do not need anything in particular? Then think upfront and take advantage of the best Black Friday deals to start getting some Christmas gifts: for your partner, close friends or relatives. If you do not want to spend a lot of your budget you can always give DIY Christmas decoration, which will only require a little bit if your time. However, if you do not have much time but you still want to create something personal, you can come to us and choose the design that suits you best. Create a nice custom t-shirt or a Christmas bag for you or for your close ones. We also have a special gift wrapping for Christmas to make your present even nicer! And to complete the pack, we suggest you choose one of our unique gift cards that will certainly make your gift even prettier and the surprise even greater!
If these ideas were not enough for you don´t you worry. We have way more other articles about gift ideas to find inspiration. Take a look at our blog and do not miss the best Black Friday deals.