I think we've all experienced it at least once. You panic, you feel sad, and there is nothing you want to do but call your mum. She always has good advice and makes you feel better instantly. I often think after "What would I do without my mother"? Christmas is an opportunity to prove how much you care for her. The relationship with your mum will be further enhanced with these gifts!
1) Fill In Book - Q & A a day
With this book, you can always learn more about your mother with a question a day that they need to answer. Do you ever wonder how your mother found her wedding day? Or how her first date was with your father? Then this book is the perfect gift!
2) Cooking lessons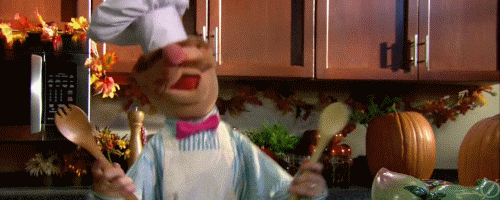 There is nothing more enjoyable than cooking and eating together! Do you want to enjoy your the company of your mum whilst at the same time spending time with your brothers and sisters around the preparation of Christmas dinner? One pretty good idea would be to do a cooking class all together! And after working hard, you can all share the meal.
3) Dear Mum (Mom)
The first gift of this list was a book that your mother could fill in. There is also a book that YOU can fill, to share all the happy memories you had with your mum. For example, you can write about your favorite holiday or songs that make you think of her.
4) Personalised phone cases from GoCustomized
With a perosnalised phone case, your mum can keep her favorite memories of you with it her any time! Take a look at GoCustomized and create the perfect case! You can also create a case with a nice quote that reminds you of your mum.
There are of course many memorable gifts you can give your mum: a day for you two, a weekend in a different city, a lunch in a small café, a pretty picture ... What other gift ideas for mum do you have? Leave us a comment!