Unless you've been living under a rock, you've probably heard that Pokémon Go is out. Not only have you heard about it, but you've probably seen a handful of people walking around your neighbourhood just staring at their phones. The same people who would spend days locked in their rooms gaming are now spending the majority of their time outside. It's a surprisingly great way to get people out and about. Are you just starting or looking to start? In this article, we'll be giving out a few tips to make the game even more fun!
Squirtle, Charmander and Bulbasur? Nope, Pikachu is your Pokémon bae

CREDIT TO MMGAMES
Most beginners launch the app for the first time and are greeted by one of the classic three starting Pokémon – Squirtle, Charmander or Bulbasur. And most beginners end up catching one of them. There's nothing wrong, because they're all bosses in their own respect, but why settle for them when you can settle for the most loyal Pokémon of them all, Pikachu! If you walk away and not capture one of these Pokémon, a Pikachu will certainly appear after a while and you'll be able to snag him.
Look for rustling leaves
When you take a look at your map, look for rustling leaves and there's most likely a Pokémon there. Use your time efficiently and be the best in your neighbourhood!
Use the tracker
Looking for a specific Pokémon? Use the tracker to see if it's in your area. The ones you have not caught will show itself as a blackened silhouette, so you won't know exactly what it is. But any real Pokemaster knows each and every one by heart.
Turn off AR View
Of course it's cool to be able to see Pokémon pop up in the real world, but a lot of smartphones struggle to maintain your camera up for a longer period of time. Result? Extreme lag or even crashing. Imagine being on the verge of capturing your dream Pokémon, only to see your phone die on you. Don't risk that! Turning off the AR View is probably best for this.
Use your PokéEggs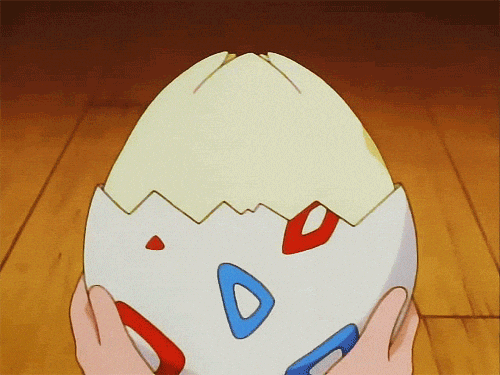 Sometimes you will get a PokéEgg at the PokéStop. Pop one of these bad boys into a jar and go on your daily hike. You'll need to walk a few kilometers until the egg hatches, but that's the perfect way to get you exercising.
Have you played Pokémon Go? What do you think about it? Let us know in the comments below!